You commit to us,
we'll commit to you.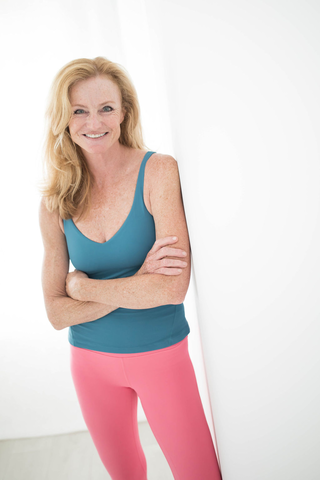 Stephanie Knickle
With an honour's degree in social psychology, a bachelor of education, 30+ years of group fitness/pilates instructional experience, and dozens of certifications to her name, there's not a more qualified personal trainer in Prince Edward Island than Stephanie Knickle.
Her clients adore her, her community respects her, and people recognize her as a fitness powerhouse.
Current and past certifications include:
YMCA of Canada Certified Group Fitness Leader
Island Fitness Council/Fitness New Brunswick
Group Fitness Leader & Resistance and Strength Leader
IFC/Fitness NB Group Fitness and Resistance Training Course Conductor
Canadian Physical, Activity, Fitness and Lifestyle Appraiser
Certified STOTT PILATESTM Matwork in Essential, Intermediate and Advanced levels
Certified STOTT PILATESTM Reformer in Essential, Intermediate and Advanced levels
Certified Pre- and Post-Natal Fitness Specialist (Can-Fit-Pro)
Certified Group TRXTM Suspension Trainer
Completed training – Personal Fitness Trainer – 2015 (Fitness NB)
STRONG by Zumba certified (2018)
Stephanie's Continuing Education Workshops with STOTT PILATES:
Flexband Levels 1, 2, 3, and 4
Stability Ball Levels 1, 2, 3 and 4
Functional Fitness for Golf Matwork and on the Reformer
Fitness Circle Flow workout
Mini-Stability Ball workout
Essential and Intermediate Pilates on the BOSU
STOTT PILATESTM for Men
Pre- & Post-Natal Matwork
Pre- & Post-Natal Flexband & Stability Ball
Intermediate Pilates on the Edge
Pre- and Post-Natal Pilates on the Edge
Level 1 and 2 Pilates on the Foam Roller
Resistance Training on the Reformer for Teens
Pre-natal Pilates on the Reformer
Athletic Conditioning on the Edge
Athletic Conditioning on the Reformer
Total Barre Training Level 1-2 and for Special Populations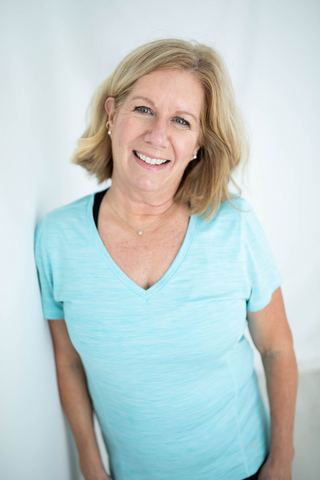 Stephanie Noonan
Stephanie graduated from Dalhousie University in 1984 with a Bachelor's Degree in Nursing Science, specialising in pediatrics and neonatal care.
She began her fitness journey with IFC certifications in Basic Fitness and Group Fitness leadership in 1995 and became STOTT PILATES certified in Essential and Intermediate matwork in 2004 and in Essential and Intermediate Reformer in 2007. She is also certified as of 2006 in Aradia Pole Fitness levels 1-4 and Pole Flow, Cardiolates/Rebounder training in 2007 and Group TRX Suspension training in 2012.
Stephanie continues to educate herself annually with many professional development workshops including specialised pilates approaches for groups such as pre-natal, osteoporosis and rehabilitation of the shoulder and lumbar regions. Finally, she is certified in Merrithew Fitness' TOTAL BARRE training in levels 1 and 2.
She believes fitness is a part of a healthy lifestyle and keeping it fun and inspiring makes it more do-able. She loves helping people achieve a better sense of health and well-being through fitness and getting them to smile while they are getting fit!
Karina Boswell
We are excited to have Karina join the imotion fitness training team! Karina comes from a very physically active background. She has danced since she was 4, studying Ballet, Jazz, Highland Dance and most recently, Irish Dance. She has taken various training workshops, notably with the National Ballet School and Modern dance teacher, Peggy Baker. Karina finds fitness and dance to be the perfect balance to her hiking, canoeing, skiing, biking, waling etc…as a way to check in, stretch, and move the body in a fun and natural way.
She has been on stage as a dancer, in musical theatre, as a music artist, as a model and also starred in an independent suspense film in 2012 which was part of the Montreal film festival. She was nominated for a 2014, 2016 and 2017 Toronto independent Music Award as a Singer/Songwriter and has had air-play on CBC Radio. Karina is certified in STOTT Pilates Matwork, Kripalu Yoga, Pre-natal yoga, Chair Yoga for Seniors, Power Yoga, Zumba, Ballet Barre and Total Barre Fitness, Beginner Bellydance, Power Circuit, Aquafit and teaches a variety of classes including Stretch and Strength classes for dancers.